4
min read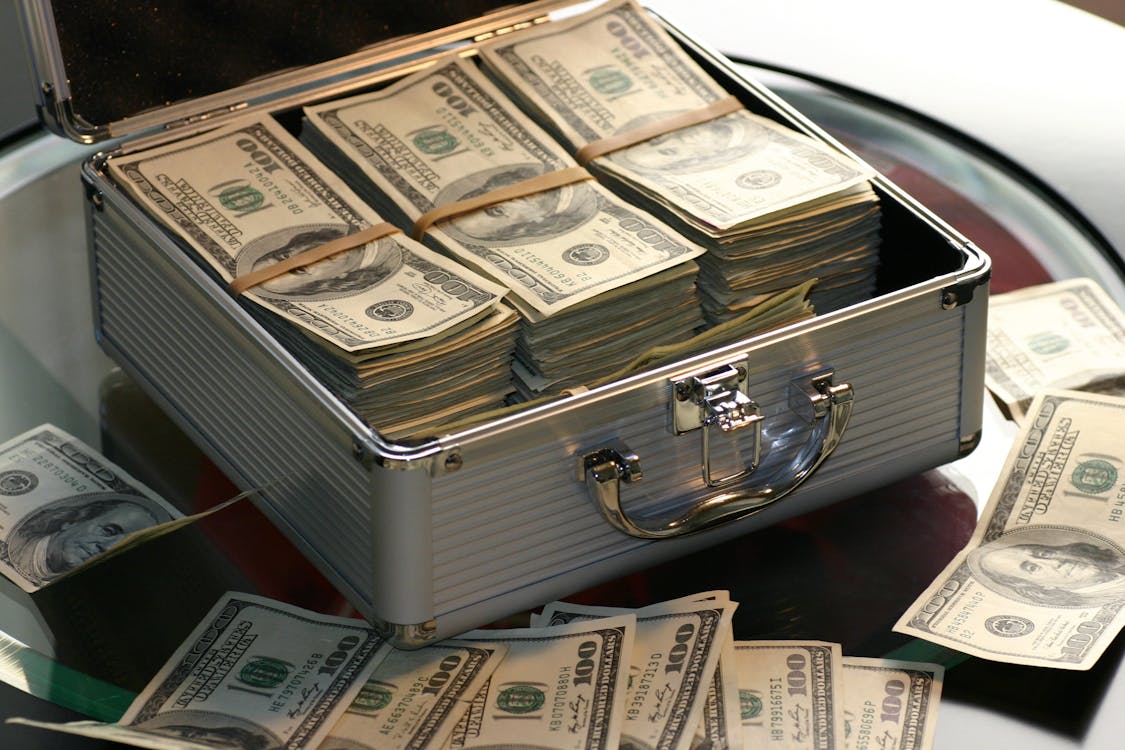 Money is everywhere, I am sure if you set your eyes on some, you are definitely grabbing them. You did grab all the ones you found, right? The challenge here is all those ones that have been hiding from you. Maybe we can show you a few money hideouts. You could just kit up and call for back up and go bust them there.
Everyone knows that money is a necessity, but as funny as this may sound, some disagree, and it's the poor that may disagree. why? Because it serves as ease and consolation to them for their lack of money.
We also know beyond a reasonable doubt, that we need money. Take a deep breath, relax and let's go on a journey to demystify wealth.
Now,
what's money? 
Do you think money is that paper in your pocket? No! 
You are not shocked, are you? 
Money is Value!
According to Investopedia, Money is a medium of exchange; it allows people to obtain what they need to live. 
The subtle difference between the poor and the rich is their differing perspectives about money.
Poor people believe that 'paper' is money and the wealthy believe that 'value' is money, and this subtle difference has created a wide margin between the rich and the poor over the years. Anyone can be wealthy, but it's dependent on how much you value and are willing to get a financial education.
I want to show you five (5) reasons why it seems as though money hides from you!
"Relationship"

.
A relationship is a form of currency (apart from the paper that we all know) and until we understand that within our relationships lie the ability to pay some bills, we may be unwilling to invest more in our relationships. 
By investing more in our relationships, I mean making a conscious effort to build relationships, trying as much as possible to bring something useful (resourceful) to the table. Be willing to give more than you get in value.
A wise man once said 'If you buy everything with your money, you're still poor'.
Invest in relationships, because you don't know what it will yield tomorrow! A good example of this relationship is that of Bill Gates and Paul Allen.
 

"Goodwill".
Merriam-Webster dictionary defines goodwill as a feeling of approval and support (that people have towards you), this means that people love to work with you. 
You have a sense of approval from people and this makes them always want to have something to do with you; it is also similar to having good relationships but this is not limited to the people you know and this can be gotten through integrity. 
Integrity is defined as having a strong moral principle. Integrity gives you credibility and people will relate with you on that basis.
Once people have the assurance that you are credible, they will start lending a helping hand to you. If you're in business, they want to patronize you.
Develop integrity today and watch wealth get attracted to you!
"Branding".
Branding is a promise to your customer, it tells them what they should expect from your products and services (John Williams, 2020). Branding is what makes you stand out among competitors. 
It singles you out of the crowd, and what this does is that it attracts people to you (I will always patronize what I know about!). 
Do you have a brand? 
If I type your name on google, what pops up?
When you see Hewlett and Packard – Laptops come to mind.
When you see Microsoft – Windows comes to mind. 
When I see you – whatever comes to my mind is your brand. 
Decide to be intentional about changing and building your brand; that is what you represent to people.
"Imagination"

.
Imagination is really powerful, folks.
Every other thing on earth may be limited, but imagination is not one of them, it offers you the opportunity to explore dimensions unseen and businesses people have never heard of and guess what? You're not charged a dime for imagining. 
We all imagine, but not all of us are productive with our imagination, and you can be productive with yours. Imagination becomes productive when we become intentional about our imagination, and the more we are intentional, the more our mindset begins to align with our imagination. 
So what do you do? Imagine creating value for people around the world (remember we said money is Value), imagine being of Service to people, imagine solving a world problem and the result is that your brain is enhanced to do these things and you'll see wealth flow in your direction.
In the Movie Series Marco Polo, The Emperor Kublai Khan had a blind monk train the young clueless Marco Polo in the art of Kung Fu, during his first lesson Marco Polo learns that Kung Fu simply means attaining Mastery through hard work.
So you could say Jack Ma of Alibaba has attained Mastery.
"Hard work"
The last point which validates all of the other points above is "hard work". There are no two ways about it.
A lazy man breeds poverty for himself!
In the book "The Millionaire Next Door" Thomas J. Stanley and William D. Danko shared research that shows that wealthy men in America work about forty-five to fifty-five hours per week, that is what it means when they say 'putting in the hours'!
 Hard work includes persistence, and persistence brings about excellence, and that's what distinguishes you. Once the world interprets that you value and sell excellence, everyone will want to do business with you, on the flip side, once the world perceives you as mediocre; it is a matter of time before you are out of business,
 It is safe to say that Money hides behind Kung Fu (Mastery)!
Wealth creation is not an impossible thing, it's just there, all the money there is, hiding in plain sight.
Go get yours!