5
min read
Artistes will always emerge as stars on our music skyline and as you already know some stars shine brighter than others. You can look at two stars and wonder who shines brighter, and we can all get all giddied up fighting for the star we love and probably forget that there are vital money lessons that this war can teach us, especially if we want to make a lot of money.
Everything is a gift and everything can be a curse, depending on how you see it (we have an article on how to know gifts). The most successful set of human beings are the ones who realize their gifts early in life, it is not too late for you see all the beautiful gifts already bestowed on you. And so Davido and Wizkid may as well be some dual gift bundle for you.
Visibility
In the Nigerian music scene, the biggest most obvious way to determine the newest largest kid on the block is to watch out for who is voted for in the Headies Next Rated artists. So, in 2012, Davido won the Next Rated Award while Wizkid came in 2011, exactly a year ahead.
And not for one did they leave our screen anymore. People miss a lot of things in life because of fear. If you are afraid, please read our award-winning article Money fears and how to overcome them. No one (not even Wizkid and Davido) can say exactly how their feud started or which of them started it. But we all certainly know that both are Feudal Lords.
I am sure you can see that both have a lot of things in common. One of which is their fearlessness. Both thought they could take on the world and that's exactly what they did.
Facebook rose to Hundreds of Billions of Dollars in worth because they took the visibility game one hundred stories above everyone else. You registered your Facebook because you wanted to be seen, and now you promote your stuff on Facebook because you want more people to see your wares… But nothing beats organic unaware virality or happenings.
Let me give you a scenario. You saw two friends holding hands and walking-by on your street today, and then you saw them again another day. Chances are that they may only have picked your interest on the first day only, and that's it.
But imagine that there were two particular 12-year-old kids on your street who live maybe 8 houses apart, and three days ago you saw them fighting and throwing punches at each other. Wow! imagine how much attention you gave to the fight no matter how short-lived it was as people went to separate them.
Just yesterday, the two kids met at the estate's grocery shop and started fighting again. Guess what happened. Now, you are even more interested than you were two days ago when you thought it was just random. Since yesterday, you had begun to think 'looks like there is more to this matter than I know' and you started to wonder.
Again, imagine. The next day, you saw one of the kids walking towards you and when you looked back you saw the other kid walking towards the other boy. Of course, you are going to wait a bit and see if they would throw punches at themselves again.
Guess what has happened. Both boys have become the most visible 12-year-olds in your estate. Are you still wondering why Wizkid and Davido have one of the largest social media following of all African Artists? In our IMBP course, we teach people how to create a brand that never goes broke for themself. Visibility is a whole module in the IMBP course and you can register for the course here. You can see how to up your own visibility game without creating unnecessary bad blood around you and get it working magic for you and for your business.
Motivation
It is very heartbreaking that people underestimate the importance of motivation, you really should know how motivation is everything. The grind is real. To wake up every day and face circumstances not preempted, to follow up with difficult leads, to overcome disappointments after disappointments…, takes a lot of motivation.
One thing rivals never always lack is motivation. They, without knowing it, push each other to do more than their average counterparts. This compounds (how little things grow into massive results overtime) for them in ways that no one can quantify or imagine.
It is in human nature to settle. Even Timaya feels like doing more was suicidal. A competitor whether real or imagined allows you to rise above the bait to rest your oars and settle. And as they say, "success is your greatest enemy".
Emotional Marketing (defence and loyalty, cult following, viral marketing)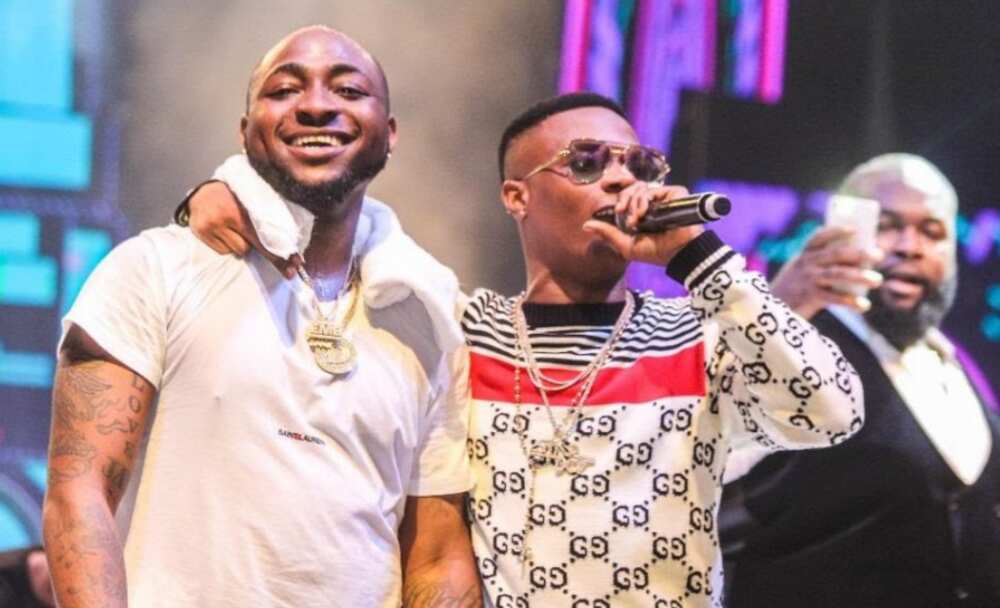 Humans, we like to pretend that we are logical and that decisions are objective and thought through, but nothing could be further from the truth. In fact, we are emotional beings and that is all that we will continue to be.
I prefer Pepsi Cola to Coke. The fact is there is no scientific base for which of them tastes better. I just didn't like the fact that Coke always wanted to sell to me for a little bit higher. I felt Coke was too proud and I wasn't having any of that. So I would rather buy Pepsi anytime I felt stupid and thirsty enough for a bottle of sugar, water, caramel, colour and CO2. I am sure you also have your biases.
For Davido and Wizkid, the rife between them has further pushed their fans to deeper loyalty and dedication. This is why both their shows will continue to sell out and their youtube videos will continue to enjoy millions of views. When you start to build your personal or business brand, it may actually be a wonderful thing should people start to consistently compare you to a person or business doing as good as you are or even better.
Planning and Strategy
Planning and Strategy takes a lot of research and feedback. As a business person, you'd really want to know how people see or interact with your brand. What you are doing that they like. What you are not doing that they wished you were doing and what you are doing that they do not like.
Companies spend millions just to get this load of information because it is vital to the growth of their brand. Wizkid and Davido fans provide these to their idols daily. As your brand grows, one of the ways to get off the ground fast is to have loyal clients or customers who know why they specifically chose you and are motivated (just by being able to spite other brands) to tell you.
Elongated Relevance
The game of relevance feeds on memories. Now, therein lies the great problem. The FastCompany on their website explains that each individual now generates about five times the same amount of data (information) an individual generated in 1986. Also, it would interest you to know that Forbes reported that over 90% of all available world data was generated within the last two years.
It gets crazier when you consider that an adult makes an average 35000 decisions daily. That's too many daily decisions already, it is too difficult to add the decision to remember one extra company or brand. But for brands who have rival brands, their relevance game comes at the best of levels.
One Nigerian industry that has newcomers every day is the betting industry but NairaBet and BetNaija have managed to stay relevant because people always compare them to each other.
The essence of these lessons is to realize that adversity (business or person) can be, at particular times, the best thing that could ever happen to you.